MISSOULA - Another spell of winter weather is hitting Montana this week.
Gusty crosswinds and blizzard conditions are blanketing Glacier National Park and parts of Northwest Montana this week. Road cameras show snowy roads and low visibility in the Two Medicine and Browning areas.
The U.S. National Weather Service says snow in the valleys is expected in western Montana on Wednesday.
Tuesday's wind gusts could create big waves on Flathead Lake with the potential to damage boats and docks.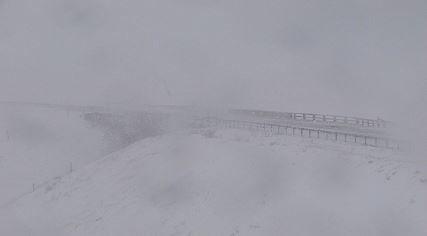 Snow and ice could make the Wednesday morning commute slick in western Montana valleys as well as parts of Idaho.