MISSOULA - A woman says she was sitting in her car when a lightning strike hit a shed next to her and started a fire on Thursday afternoon.
At 3:30 PM on Thursday, Aug. 15, firefighter crews were finishing up at the scene of the fire on Duncan Drive, not far from the University of Montana PEAS Farm.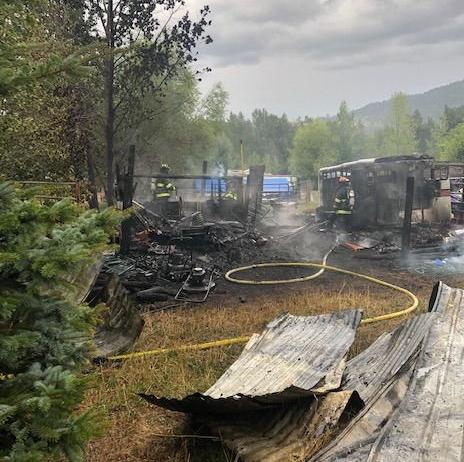 The owner, who asked that her name not be used, says she was parked next to a shed on her property when lightning hit the shed and started the fire. 
The lightning also knocked down a power line, so fire crews had to wait for the power to be shut off before they could access the area and put out the fire.
The fire was soon brought under control, but it's unclear how much damage was caused.
-Reporting by Spencer Schacht ABC FOX Montana