KALISPELL - A high school counselor is dead after an incident on the Kalispell bypass Monday. 
Officers responded to the Three Mile Drive overpass above the Highway 93 bypass in Kalispell around 2 PM, Monday.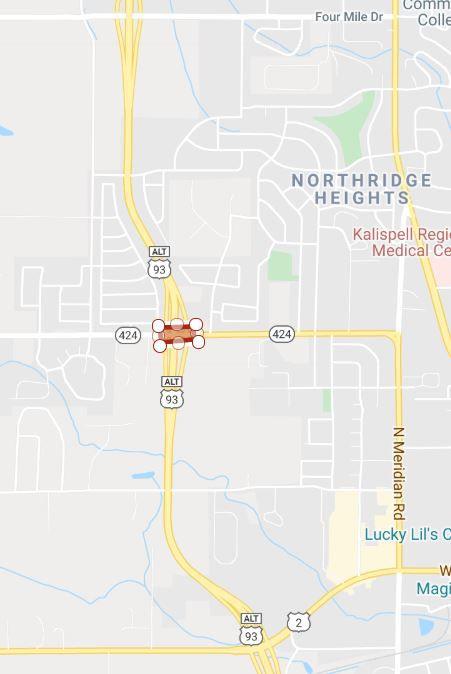 According to a notice from the superintendent of Kalispell Public Schools, Jerad Avery took his life in the traffic incident. Avery is listed as a guidance counselor on Glacier High School's website. 
The school is bringing in additional support staff and community members to assist at GHS Tuesday. 
The following is an email sent to families and staff:
Dear Families and Staff,
I am deeply saddened to report that we were informed this afternoon by law enforcement that a staff member at Glacier High School, Jerad Avery, took his life this afternoon. 
Please know that we will have additional support staff from other schools and community on site at GHS tomorrow for our students and staff.  Please keep our school community in your thoughts and prayers as we deal with this tragedy.
Below is the press release from Kalispell Police Department. 
On November 18, 2019 at approximately 2:00 pm the Kalispell Police Department responded to a reported male outside the chain link fence on the Three Mile Dr. overpass above the Highway 93 bypass. A short time later dispatch received a call advising a male had been hit on the bypass roadway at that same location.  Kalispell Police Officers along with Kalispell Fire and West Valley Fire responded to find a 50-year-old Kalispell male deceased. No foul play is suspected.
The Kalispell Police Department is conducting an on-going investigation with the assistance of the Flathead County Sheriff's Office and the Montana Highway Patrol.
Mark Flatau
Superintendent
Kalispell Public Schools
233 1st Ave. East
Kalispell, MT 59901
406-751-3442