ANACONDA - Firefighters were called to a very Montana assignment early Tuesday morning: rescuing a bear from a tree.
Anaconda Firefighters were dispatched along with Anaconda police, an FWP game warden and NorthWestern Energy workers to help a bear stuck in a tree.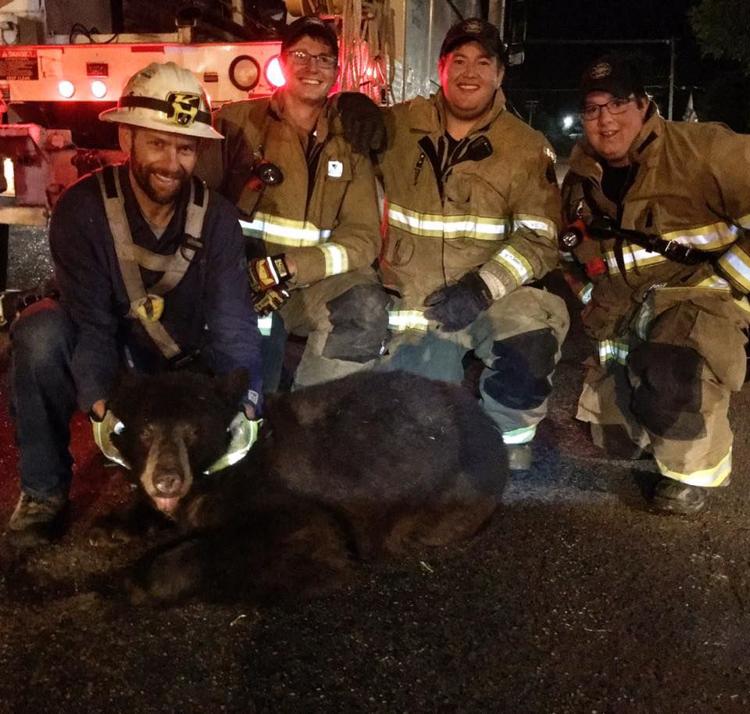 The small black bear had wandered into the middle of town and was found in a tree on the corner of Beech and Third Street. 
Firefighters helped carefully extract the bear using the energy company's bucket truck. They same it has already been rehomed safely.