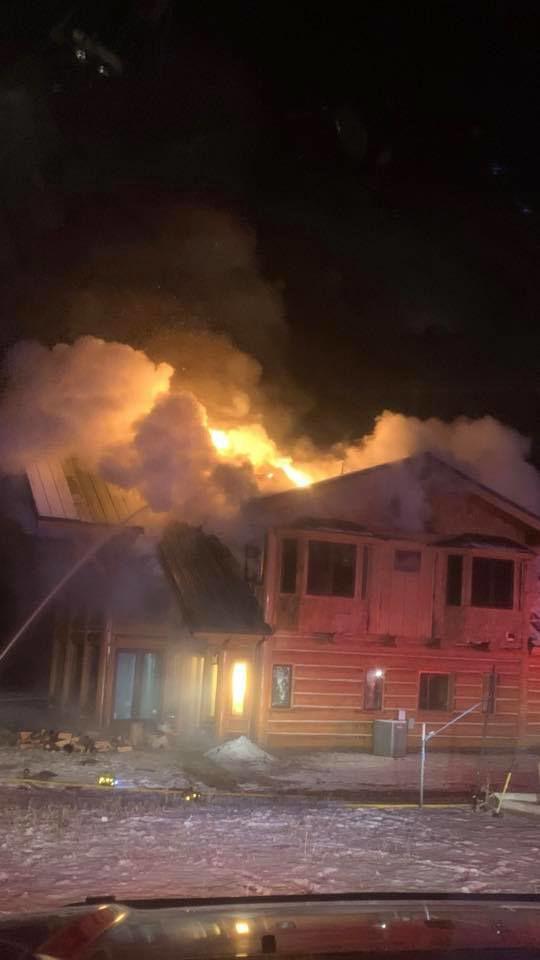 UPDATE 11/11/19:
In order to get to this portion of the Highwood's, it would take the Belt Rural Fire Department 45 minutes on a good day.
However, with temperatures well below freezing and slick road conditions from the recent snowfall, the response time took even longer.
As a result, their water tankers froze on the way and they were forced to call other agencies to help respond.
Black Eagle was one of those agencies, but told KFBB they weren't able to help because their tankers would have frozen as well.
Sand Coulee, MANG, MAFB, Raynesford, Highwood, and Gore Hill Fire Departments all responded as well as Cascade County Sheriff's Office.
Thankfully, the fire was eventually put out and no one was injured.
The cause of the fire is still under investigation.
---
Scanner traffic indicates there is a structure fire burning past Belt on Pinewood Lane. 
Belt Volunteer Fire, Gore Hill Volunteer Fire, and Vaughn Volunteer Fire have all been requested for mutual aid. A water tender truck is en route as well. 
We will update you with more information on this fire as it becomes available.