KHQ.com -
Facebook is notifying roughly 87 million people who had their information scooped up by political research firm Cambridge Analytica recently.
About 70 million are in the United States, while the rest are primarily in the UK, Indonesia, and the Philippines.
If your information was stolen, a notification will appear at the top of your Facebook newsfeed, along with a new button for changing your privacy settings. Even if your information wasn't stolen, it might be a good time to check your privacy settings.
If your data wasn't stolen by Cambridge Analytica, it will appear like the newsfeed on the left. If your information was taken by Cambridge Analytica, the notification will look like the screen on the right.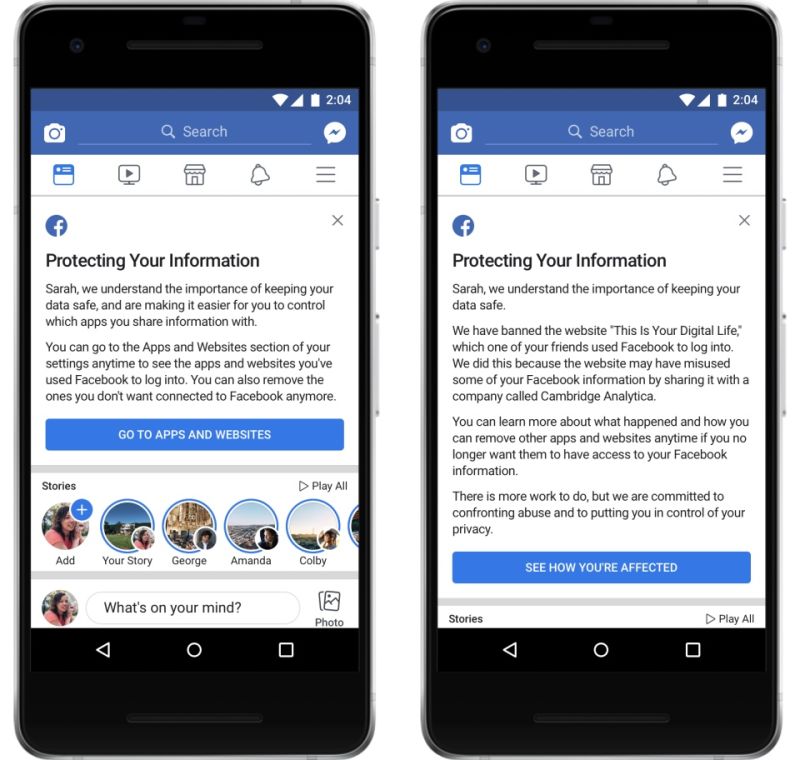 There are 2.2 billion people on Facebook, so most will get the notification on the left, but roughly 70 million in the U.S. will get the one on the right.
Recently, it was revealed that Cambridge Analytica obtained the private information of 50 million Facebook users. That number was revised to roughly 87 million last week, but Cambridge Analytica wasn't the only company that was misusing Facebook data.
Facebook CEO Mark Zuckerberg says the company is establishing an independent election research commission that will look into the effects of social media on elections and democracy.
If you or a friend ever took a "personality quiz" on Facebook, there's a really good chance that you were a target.