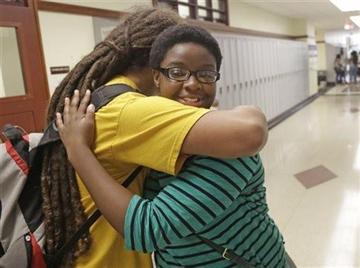 (AP Photo/M. Spencer Green). In This Aug. 29, 2014, photo Erin Nwachukwu, right, hugs her friend Yosef Smith during orientation day at Lindblom Math and Science Academy in Chicago.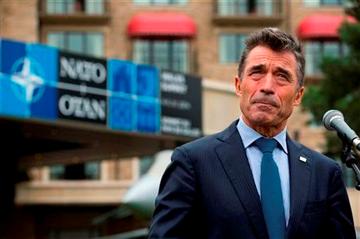 (AP Photo/Matt Dunham). NATO Secretary General Anders Fogh Rasmussen speaks during a press conference at the start of a NATO summit at the Celtic Manor Resort in Newport, Wales, Thursday, Sept. 4, 2014.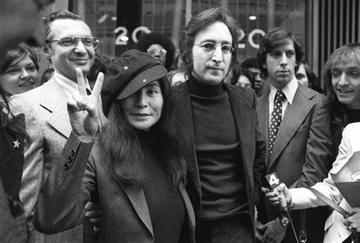 (AP Photo). FILE - In this April 18, 1972, file photo, John Lennon and his wife, Yoko Ono, leave a U.S.